Curious about the recruiting tools favored by some of the most innovative and fast-growing companies in the tech industry? Thanks to the TextExpander Virtual Summit, we recently had the privilege of chatting with Martin Ngo from Meta and the dynamic team of Connie Hoffman and Cortney Gault from the Amazon Robotics team. Our goal in this conversation? To find the best recruiting tools these titans of industry employ daily to streamline their recruiting and talent acquisition operations.
While it is no surprise that both Amazon and Meta boast an impressive array of in-house software recruiting tools, they also enlightened us about other game-changing tools they rely on. So, what exactly do these top-tier tech recruiters use to maintain peak productivity in their demanding roles on the hunt to acquire top talent in the industry? Let's dive in!
Linkedin Recruiter
LinkedIn has established itself as the go-to social network for professionals, and for good reason. It offers a unique platform specifically designed to cater to the needs of professionals across various industries without politics or other toxic discussions.
When it comes to recruiting top talent for nationwide and global companies, LinkedIn Recruiter emerges as a game-changing recruiting tool for hiring managers. It provides an array of features that streamline the recruitment process and empower professionals to make informed hiring decisions. Here's why LinkedIn Recruiter stands out as an excellent tool for connecting with top-of-funnel candidates and gaining valuable insights:
Large Candidate Pool: LinkedIn Recruiter taps into the largest talent pool available on the platform. Recruiters can access a diverse range of professionals, including passive candidates who may not be actively seeking new opportunities. This increases the talent pipeline and increases the chances of finding the best candidates.
Powerful Search Capabilities: LinkedIn Recruiter allows for powerful search filters and criteria to identify candidates based on specific skills, experience, location, and more. This enables recruiters to quickly narrow down their search and focus on candidates who closely match the desired qualifications.
Detailed Candidate Profiles: LinkedIn Recruiter unlocks detailed candidate profiles, offering comprehensive information about their professional background, skills, recommendations, and endorsements. Recruiters can gain a deeper understanding of a candidate's expertise and suitability for a particular role, aiding in better candidate assessment.
Personalized Intros: LinkedIn Recruiter helps recruiters to connect with candidates through personalized messages and InMail. This direct communication channel facilitates meaningful conversations, allowing recruiters to showcase opportunities, assess interest, and build relationships with potential candidates.
Insights and Analytics: LinkedIn Recruiter offers great insights and analytics that help recruiters track the performance of their job postings, measure candidate engagement, and evaluate the success of their recruitment strategies. Using a data-driven approach enables recruiters to optimize their efforts and make data-backed decisions.
HireEZ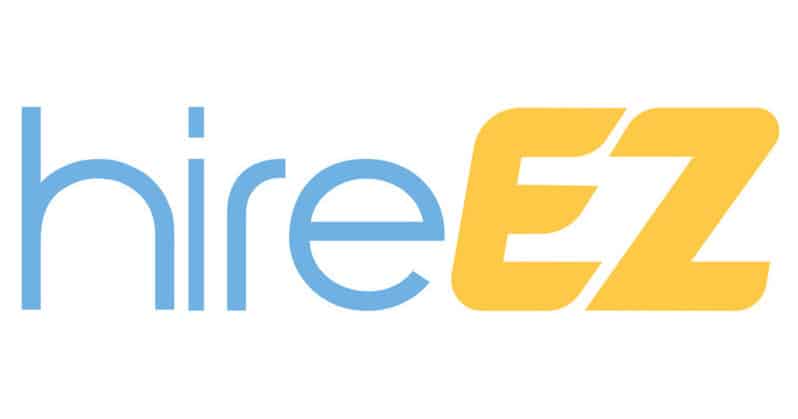 hireEZ is an AI-powered outbound recruiting platform that's trusted by over 200,000 users. It's a platform designed to enhance talent quality, accelerate engagement, and fortify ATS sync. Here's a closer look at its key features:
Enhancing Talent Quality: hireEZ is all about making search easier. It allows you to quickly wade through more than 800 million diverse profiles and identify hiring trends in the market. A data-backed search approach helps align TA plans with business objectives and goals.
Accelerating Engagement: HireEZ is designed to simplify and speed up the process of finding the right people to hire. It's a game-changer as a recruiting tool, making the task of talent acquisition faster and more efficient.
Fortifying ATS Sync: HireEZ integrates seamlessly with your applicant tracking system to ensure an easier recruitment process.

HireEZ is highly rated on G2, a popular tech marketplace for honest customer opinions, with a rating of 4.6 out of 5.
Entelo
Entelo is attempting to change what it means to source, engage, and hire diverse talent. Reducing time-to-hire has never been more important in a competitive job marketing. Top hires are moving at a record pace, and engaging with passive talent means using more than just sending an email.
Today's candidate journeys include creating content and landing pages, executing email campaigns and nurturing candidates through SMS, live chat, and social media. Its key feature is treating an open position like you would a marketing campaign.
SeekOut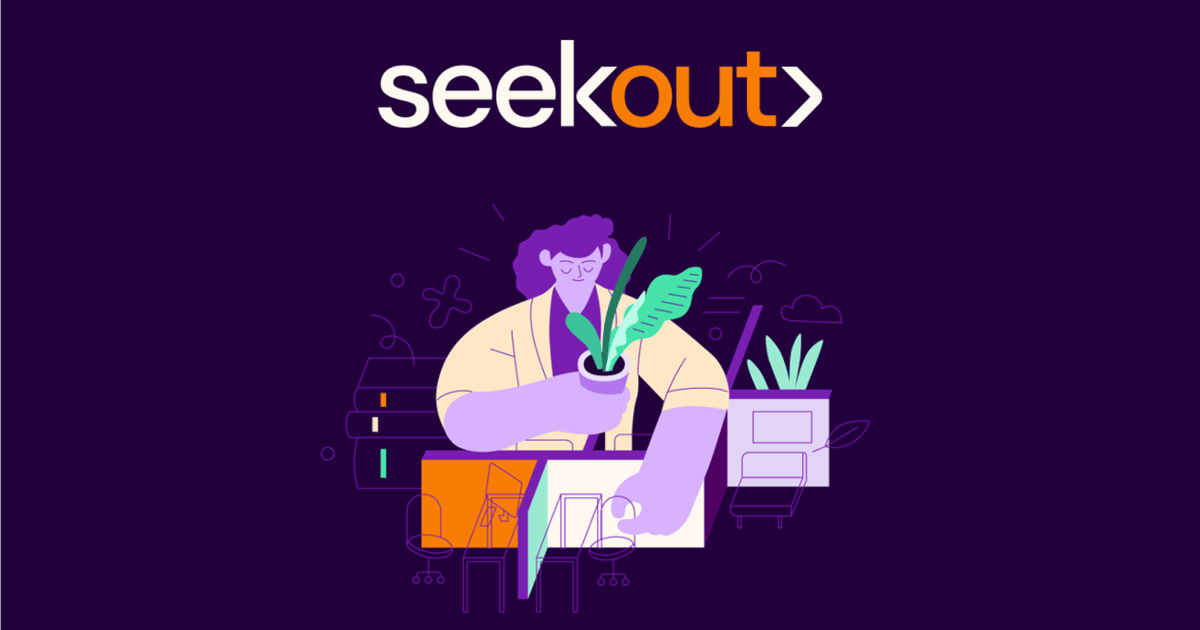 SeekOut is one of a new generation of AI recruiting tools, with a mention to empower both individuals and companies to grow together, providing actionable insights at every step of the talent journey. It's a lofty goal, but they've got the recruiting tools to back it up.
SeekOut tackling the challenge of recruiting hard-to-find and diverse talent. They're not just relying on traditional search methods, though. They're using AI to drive their search, coupled with personalized messaging to engage potential hires. And they're not just looking for any candidates. They're seeking out those with specialized roles, filtering by specific requirements such as medical licenses, security clearances, or needed technical expertise.
They also integrate external data with your People Operations systems to automatically build comprehensive profiles. SeekOut's talent marketplace is also designed to help employees find growth opportunities within your company. It's a platform where employees can find new roles and projects, connect with colleagues, and explore their future career paths without leaving your company
What's unique about SeekOut is that they're combining talent acquisition and management into one platform. It's a human-driven, AI-assisted technology that uses data-driven insights to understand your employee's needs and prepare them for the future.
They provide access to hundreds of millions of candidates, including specialized pools, with powerful search capabilities to narrow the list to exact specifications. This isn't just about saving recruiting time. It's about ensuring you find the right person for every role—which is a huge cost savings.
TextExpander
One tool Amazon and Meta recruiters can definitely agree on is TextExpander.
"When your goal is to reach out to 50 to 70 people per week, manually typing that is going to take a lot of work, labor, and time. I use TextExpander to draft general templates and then spend a minimal amount of time tweaking those minor things to make it more tailored," Martin says.
Cortney first used TextExpander at Indeed, but hadn't used it for 7 years before arriving at Amazon.
"So now that I'm with Amazon, I'm getting back into the TextExpander swing of things, and oh my gosh, so much has changed for the better. It's great stuff, all the new advances that you all have," Cortney says.
TextExpander offers a suite of features designed to make life easier for communication with candidates.
TextExpander offers faster sourcing without losing the human touch. It enables recruiting teams to respond to candidates quickly, no matter the platform or website as it's a system-wide tool. This means you can reach out to potential hires faster without sounding like a robot.
Next, TextExpander aligns and optimizes communication with candidates. TextExpander ensures that your communication with candidates is efficient and consistent. This helps maintain a professional image and ensures that all candidates receive the same information, reducing the chance of miscommunication.
TextExpander also helps eliminate repetitive copy-and-paste responses across platforms. You can create a bank of responses to common questions or inquiries, which can be accessed with a few keystrokes. This not only saves time but also ensures consistency in your communication for inexperienced recruiters
In summary, TextExpander is empowering recruiting teams to work more efficiently. It ensures quick, consistent, and professional communication with candidates and eliminates repetitive tasks. This frees up time for recruiters to focus on the more strategic aspects of the recruitment process. It's not just about working harder; it's about working smarter. By using a TextExpander Snippet, teams retain a human voice while having the benefits of automation.
Select a snippet you would like to try
Type this shortcut below >>seek
Type this shortcut below //can
Type this shortcut below #net
Hi [Name],
My name is [Your Name] and I work on the talent acquisition team here at [Your Company].
I know [Candidate's Company] is a great organization and that you may not be actively looking for something new at the moment. But, if you're open to hearing more about us, I think you'll be impressed with what we have to offer.
If I don't hear back from you here, I'll plan to try giving you a quick call during lunchtime on [Day]. Of course, if there's a time that works better for your schedule, shoot me a quick reply and I'll happily accommodate.
Looking forward to speaking with you!
[Your Name]
Candidate Name:
Current Title:
Current Company:
Source:
How familiar are you with our company? Would you like me to give you an overview?

What did you see in the job description that drew your attention?

Tell me about your current role and team.

What do you enjoy most about your current role? What are you looking to change?
[Name],
It was great speaking to you at the [Event Name] last month. I'd definitely like to stay up-to-date on your career aspirations. Let me know if you're open for a call next week.
Thank you,
[Your Name]
OneNote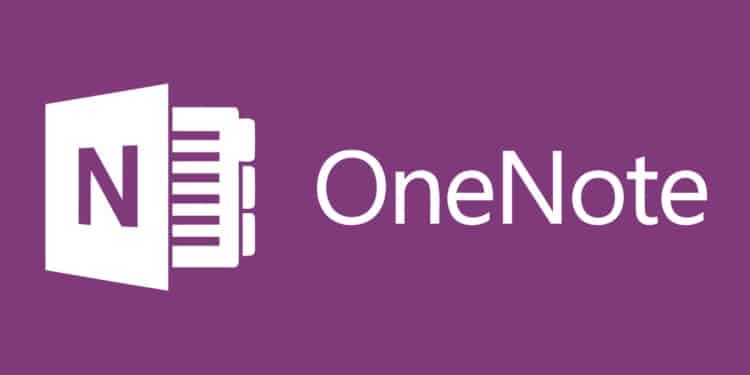 When researching candidates, recruiters must make plenty of notes with important details, and Martin mentioned Microsoft OneNote in addition to Meta's own internal tools for compiling information on candidates. Microsoft OneNote is a versatile tool that allows you to capture, organize, and share notes across all your devices.
OneNote is designed for collaboration, making it easy to stay in sync with your team, no matter where you are—hybrid, remote, or in the office. It also supports handwriting and drawing with a stylus or fingertip, and you can convert handwritten notes to typed text later.
One of the key features of OneNote is its accessibility. You can access your content from anywhere, even if you're offline. It works on any device or platform, so you can start on your laptop and update notes on your phone if you're talking with candidates on the go.
OneNote is part of the Microsoft365 family, which means it integrates well with other Office apps. You can shape notes with points pulled from Outlook email or embed an Excel table.
Google Sheets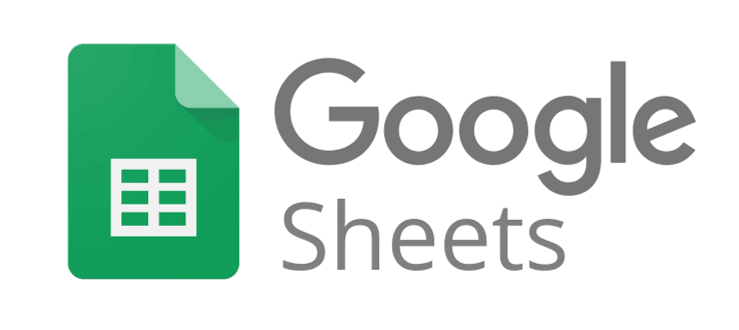 Google Sheets is an online spreadsheet tool that allows you to create, edit, and collaborate on spreadsheets in real-time from any device—desktop or mobile. It's part of Google Workspace and is designed to make data-driven decision-making easier and more collaborative. It also happens to be one of the best free recruiting tools.
"Google Sheets was a big one, whether it was to analyze data or track candidates," Martin says.
Google Sheets offers a range of features that can be particularly useful for recruiting and TA teams:
Collaboration: Google Sheets allows multiple users to work on the same spreadsheet simultaneously. This can be particularly useful for recruiting teams who need to collaborate on candidate tracking, interview scheduling, and feedback collection.
Real-Time Editing and Sharing: Changes made in Google Sheets are reflected in real-time, ensuring everyone on the team always has the most up-to-date information. This can be crucial when dealing with time-sensitive tasks such as candidate communication and interview scheduling. There is no need for version control with Google Sheets.
Integration with Other Google Apps: Google Sheets integrates seamlessly with other Google apps such as Google Forms and Google Calendar. For example, this can streamline the recruitment process by automatically populating a spreadsheet with responses from a Google Form application form.
Access from Anywhere—No VPN Needed: As an online tool, Google Sheets can be accessed from any device with an internet connection. This allows recruiters to work from anywhere and ensures they always have access to the information they need without the need for clunky VPN Tools.
Calendly
Recruitment is often a collaboration game, and Calendly is making collaboration a walk in the park. It's one of the best recruiting scheduling tools. You can share your Calendly availability with your team, allowing them to schedule meetings with candidates without the risk of double-booking.
Calendly is all about allowing you to schedule interviews in a flash, significantly cutting down your time to fill with candidates. By eliminating the back-and-forth emails usually part of scheduling interviews, you can focus on the main task: finding the perfect candidate.
Calendly integrates with Google Calendar, Microsoft, Outlook, and iCloud, ensuring that your schedule is always up-to-date with open slots. It also integrates with video conferencing tools like Zoom, GoToMeeting, and Google Meet, making it easy to set up virtual interviews.
While Cortney and Connie don't use Calendly, they mentioned that many of their peers use it at Amazon for scheduling. However, Marcie Arvelo, our recruiter here at TextExpander, can't live without it. "I cannot go back."
In essence, Calendly can be one of the hiring power tools in a recruiter's arsenal, helping to streamline the scheduling process, improve the candidate experience, and enhance team collaboration. It's not just about working harder; it's about working smarter. And with Calendly, you're well-equipped to do just that.
Type this shortcut below cal.interview
Wrap up on recruiting tools
As we wrap up, it's clear that the landscape of recruitment is rapidly changing, and the tools we use need to keep up. From sourcing top-tier talent with HireEZ and SeekOut, to improving communication efficiency with TextExpander and OneNote, to organizing and tracking candidates with Google Sheets, to scheduling interviews with Calendly, the latest technology is playing an increasingly pivotal role in making the talent acquisition and recruiting process more efficient and effective.

These tools are not just about helping recruiters work smarter; they also enhance the candidate experience, which can be a key differentiator in a competitive job market. Whether you're a seasoned recruiter or just starting out in the field, these tools are worth exploring as you strive to attract, engage, and hire top talent. These aren't the only tools to use. These are just the "official ones." Plenty of top recruiters from Meta and Amazon leverage Twitter, Medium blogs, conference websites, and Github repos. When you need to find the best candidate—get creative with your sourcing!
Overall, it's not just about working harder; it's about working smarter. With these tools used by Meta and Amazon, you're well-equipped to do just that. So, let's embrace these technological advancements and continue to push the boundaries of what's possible in recruitment. After all, the future of talent acquisition is here, and it's 100% digital.
FAQs about recruiting tools
What are recruiting tools?
Digital recruiting tools help you identify and contact candidates, schedule interviews, construct job postings, and move candidates through the hiring process while remaining compliant.
What are some types of recruitment tools?
A tool specific to recruiters is an Applicant Tracking System (ATS), which tracks job candidates throughout the hiring process and select the right candidate for the position. Examples of recruitment ATS tools include:
Another important recruitment tool is candidate relationship management (CRM). CRMs are often correlated with sales, but they're also an invaluable tool for recruiters to build a database of candidate leads. Examples of CRM tools for recruiting include:
Many ATSes integrate a CRM and vice-versa.
What are some free recruiting tools?
Many companies, especially larger ones like Amazon and Meta, build their own free internal tools for their employees to use. However, we identify three of the best three recruiting tools above:
Calendly for scheduling interviews
Google Sheets for analyzing data and tracking candidates through the process
Microsoft OneNote for collecting candidate information