TextExpander is our favorite tool for sharing "snippets" of information which can be easily added to any message sent out by our team, and the same is true for many other companies.
When you have a whole team running on the same TextExpander snippet groups, it has many benefits: everyone has the best wording; any changes to information update for everyone instantly; everyone has just a bit more help keeping all the details correct while also staying on message.
The best part of TextExpander is knowing how much time you've saved (at least, it is for those of us who love getting the high score 🙂 )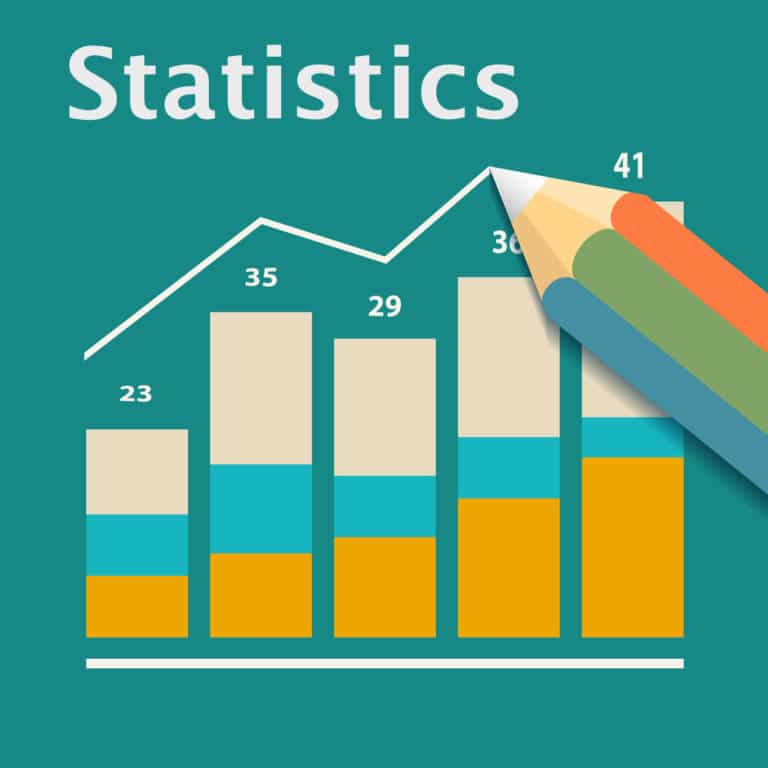 To that end, we've recently added snippet Statistics for organizations. This will help you understand not just how much time your team is saving, but also which snippets they are using most. Among other things, this could help you understand which bugs are the biggest issue for your users, what the biggest points of confusion are for your clients, or which procedures are run most often.
To see how much time your organization has saved, and how many snippets they've expanded over the last 30 days, sign in to TextExpander.com and view your organization's settings.
If you haven't setup a TextExpander Organization, give it a try, see how much time your team can save with TextExpander. If you have an organization, let us know what you think of the Stats, we'd love to hear from you. To access organization stats:
Sign in to Textexpander.com.
Click on your avatar at the upper right.
Select \ settings, where Organization is the name of your organization.
Click the Statistics tab.
With the Statistics tab open, the first thing you'll see are bar graphs of the number of snippets expanded by your team and the amount of time saved by your team. You can see that the Smile team has saved over 92 hours in the past 30 days. That's over three hours per day! Roll over the bars to see the number of snippets expanded by your team or amount of time saved by your team for a specific day.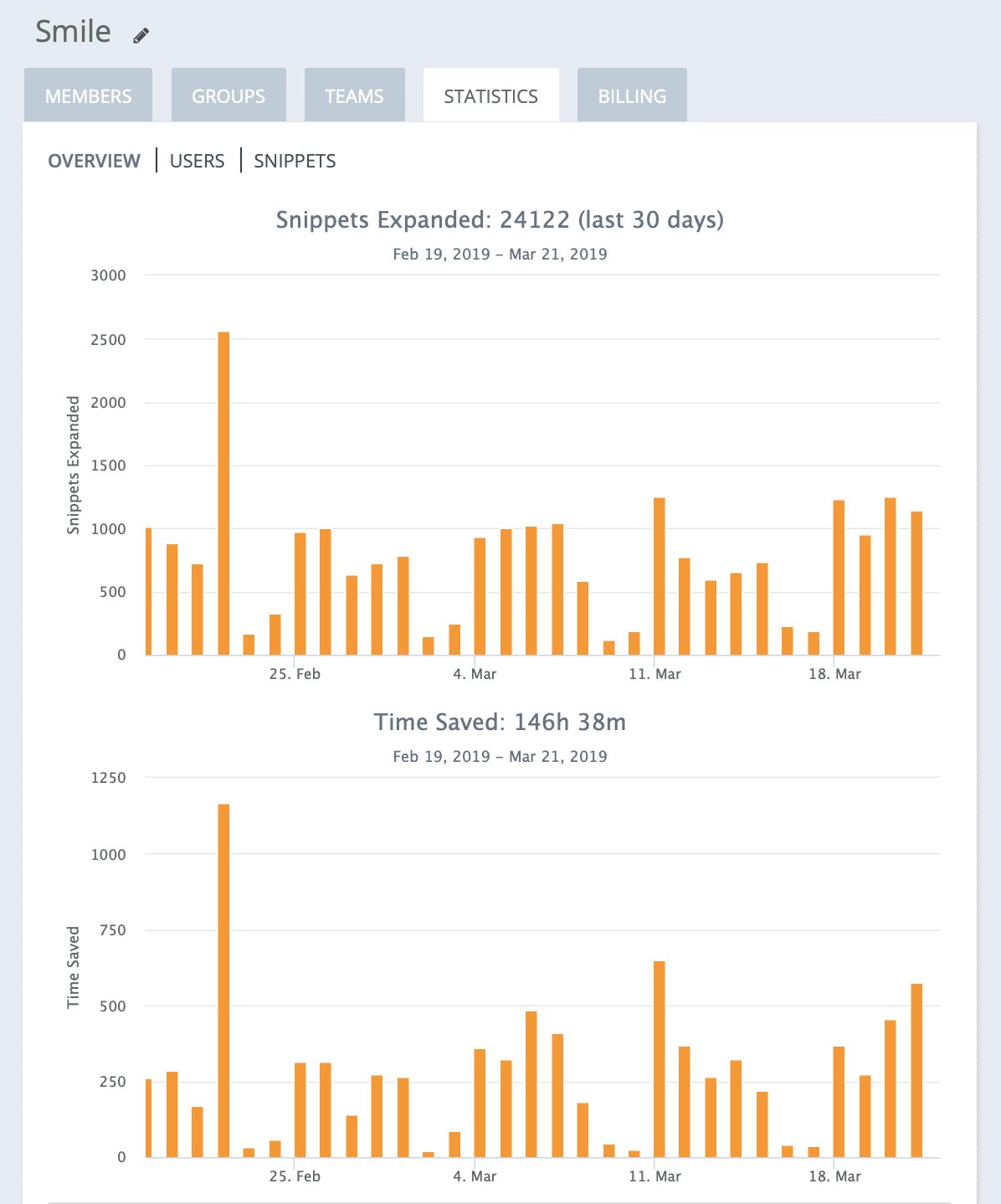 If you scroll down further, you'll find details of your team's snippet group usage. For each group, you'll see the count of snippets expanded from that group. If you click on a group, you'll see details of the top five snippets expanded from the group. This can help you determine which snippets your team uses most frequently.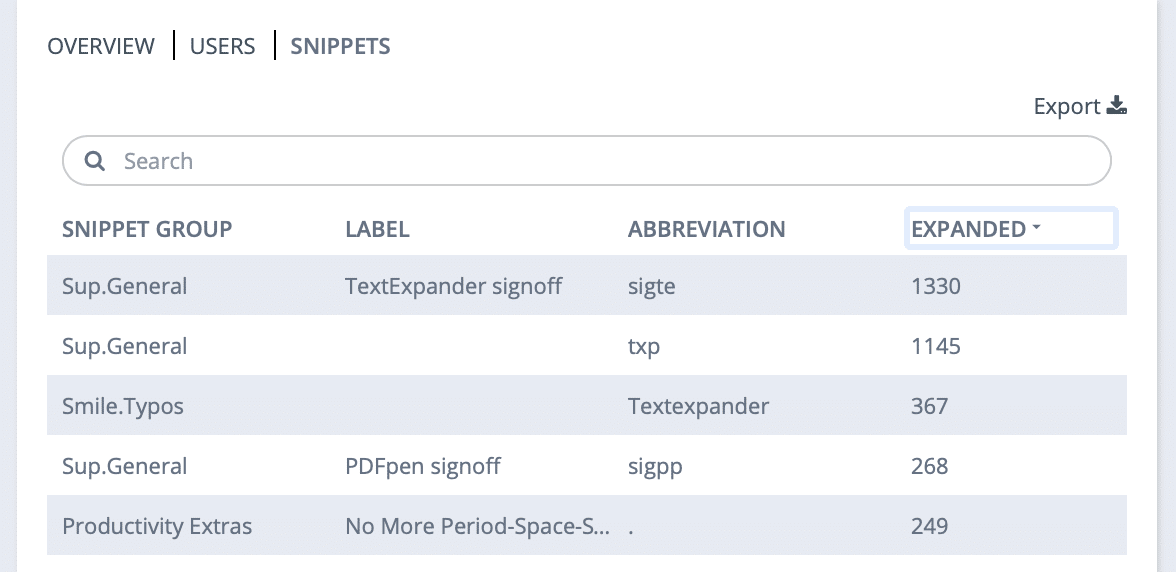 The organization statistics reflect usage data from TextExpander for Mac, Windows, Chrome, iPhone and iPad. On iOS, please note that TextExpander keyboard usage data is only sent when you launch the TextExpander app. You must have admin access to see statistics for your organization. We welcome your feedback on organization stats. Write us and let us know what you think.