Creating a Bulleted List or Numbered List
How to use TextExpander to create lists in Snippets.
To create either a Bulleted or Numbered List, you must first make sure that the Snippet you are creating has a Content Type of "Formatted Text, Pictures" as shown below: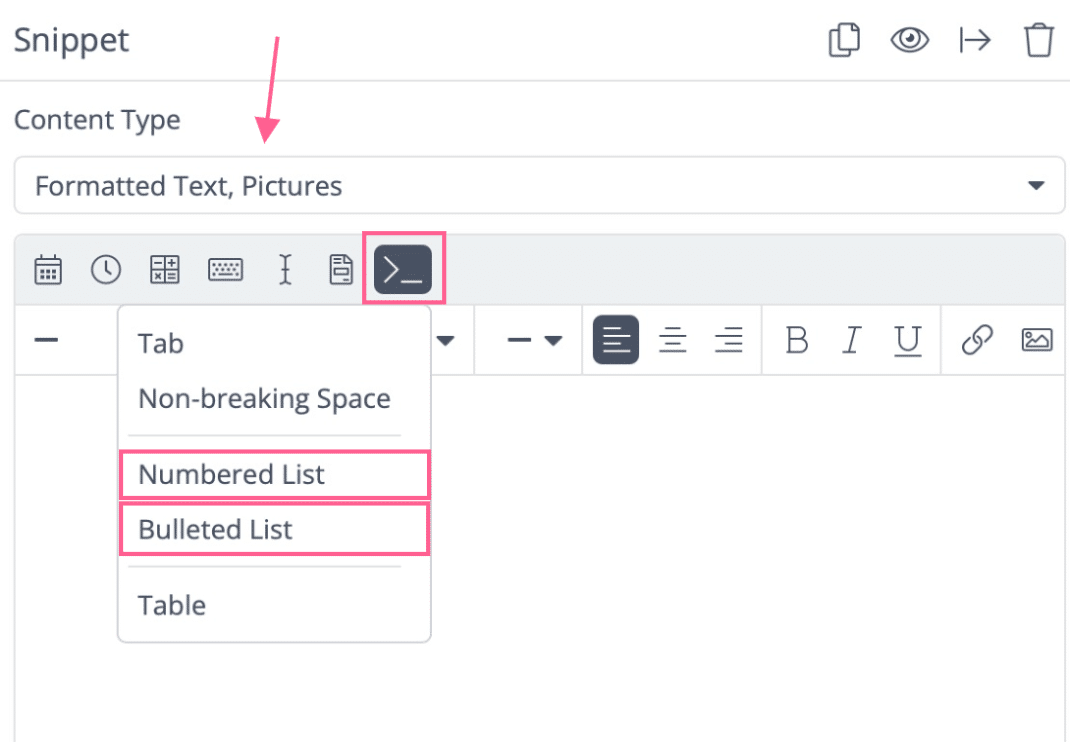 After selecting the Content Type, select the Special Characters button on the Editing Bar, as shown above.
Your options are a Numbered List and Bulleted List.
The formatting for a Numbered List is as follows: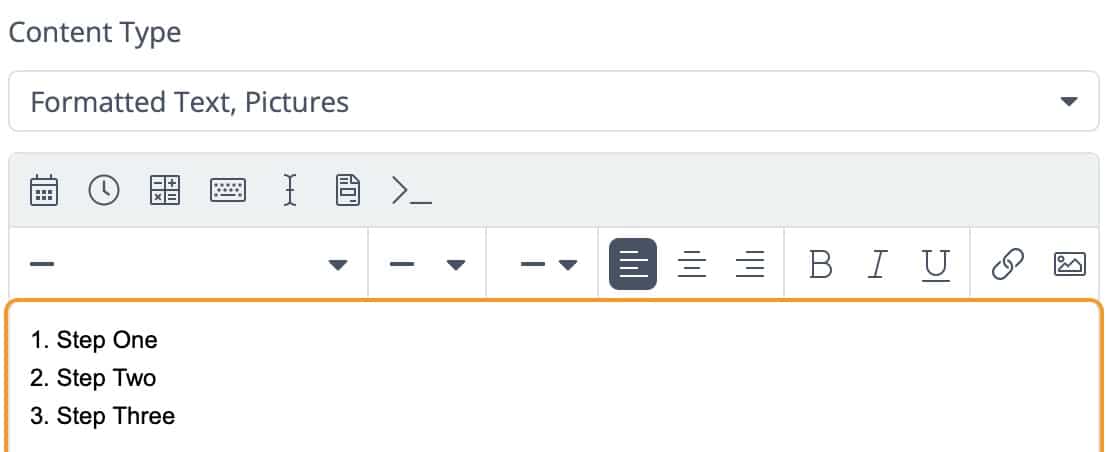 A Bulleted List will look as follows: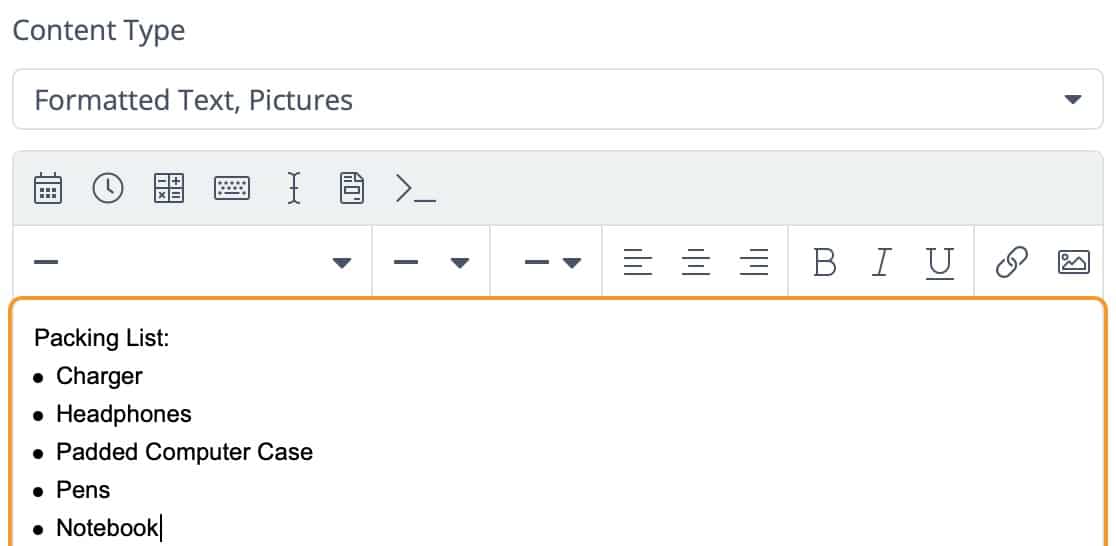 If you would like to add additional text underneath your list, you can turn off the Bulleted List or Numbered List by going back to the Special Characters button and selecting the type of list that you are currently using a second time to disable it.
Need some ideas on how to get started creating one of these lists? Head to our Blog!